Andion IT Limited offer consultancy and advice, analysis and design, software tailoring and development.
Contact us even if you are not sure of your requirements or to discuss what kind of solution is appropriate for you. We can review your needs and our breadth of experience ensures the selection of appropriate tools at a realistic price.
advanced Excel spreadsheet development with VBA macros
Microsoft Access databases
advanced Word and Outlook advice, VBA macros
website setup
website processing - full Java back-end system or PHP script
website improvements - Javascript and responsiveness
MySQL and PostgreSQL databases
bespoke applications in VB, C, C++ or Java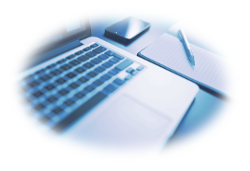 In many cases, carefully tailored database applications can cover a wide range of requirements. Andion can develop applications based on small scale databases such as Microsoft Access, or on renowned open source platforms such as Postgresql and MySql.

Andion IT Limited also offer bespoke development (VB, C, C++ or Java on Windows or Linux) at a reasonable price and to an extremely high standard. Applications can be developed to meet your needs and can interface with existing systems if required.

Whether you need some VBA tailored for your Excel, a standalone PC application or a full client/server system, Andion will be able to help.